"No Respect" by Bev Doolittle
Limited Edition On Paper
Accompanied by a trade version of the Bev Doolittle book "The Forest Has Eyes"
Edition size : 25,000 signed and numbered prints
Paper size : 11-3/8" x 13-3/16"
Issue Price : $295.00 Canadian; U.S. $195.00
Issue date : September 1998
Publisher Sold Out
Price Available Upon Request
"One can only imagine what life must be like for a chipmunk, especially when his front 'door' is trod upon by a much larger and much higher member of the food chain - a grizzly bear. Grizzlies go wherever and whenever they want, seemingly without regard for anything in their path. So - what's a tiny chipmunk to do? I wouldn't know . I'm not a chipmunk, but I can imagine I'd bark out a protest to such a random, thoughtless gesture, and then go on and rearrange my front 'door.' From a human point of view, the title 'No Respect' seemed an appropriate one." - Bev Doolittle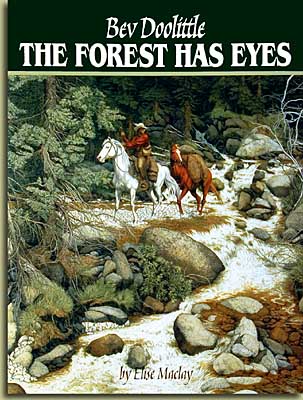 Visit All Of Our Bev Doolittle Galleries
Bev Doolittle Main Page
Bev Doolittle Upcoming & Recent Releases


Bev Doolittle Limited Editions


Bev Doolittle Posters & Open Edition Prints


Bev Doolittle Books, Art Cards, Etc.
Call Toll-Free
1-800-694-2143
Art & Nature
16887 Hymus Blvd., Kirkland,
Montreal, Quebec, Canada
Tel.: 1-514-694-2143; Toll-Free: 1-800-694-2143
E-Mail: info@artandnature.com