"Grizzly Bear"
Predator Portfolio
3 Print Set
By

Robert Bateman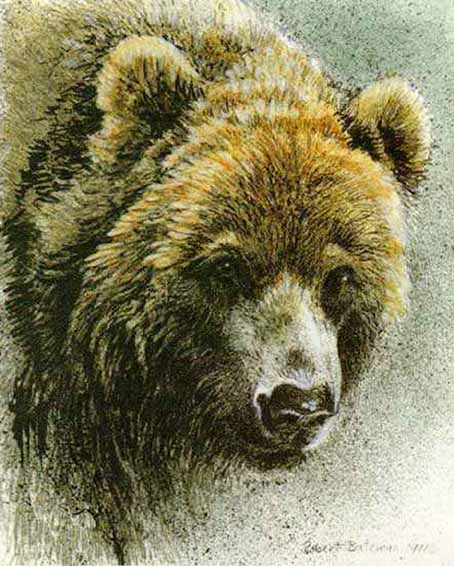 Grizzly Bear Portrait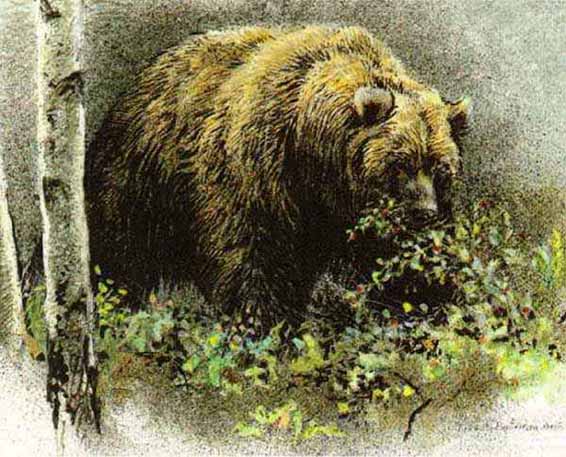 Grizzly Foraging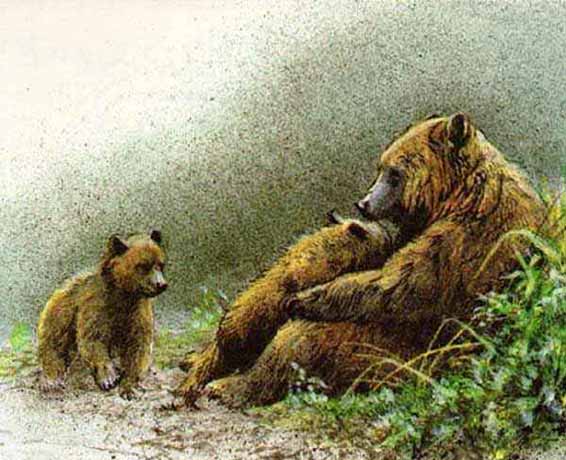 Grizzly Mother and Cubs


---
"Grizzly Bear" Predator Portfolio by Robert Bateman

3 Print Set
Original Lithographs on Paper
Edition Size: 950 artist signed and numbered prints
Image Size: 7-7/8" x 9-3/4"
Issue Price: Canadian $705.00; approx. US $564.00
Publisher Sold Out
A limited quantity are available.

Robert Bateman's Predator Portfolio is an unprecedented series of limited edition art which celebrates North America's few remaining large predatorial mammals - cougars, wolves, grizzlies, polar bears, black bears, wolverines - species which are rapidly disappearing from existence. The Predator Portfolio includes six separate editions of only 950 s/n prints, one for each species of predator. Five of the six editions in the Portfolio include three unparalleled hand-colored art prints of each predator. The Wolverine Series includes two hand-colored prints. Bateman's Predator Portfolio was published from original drawings illustrating Wild Hunters: Predators in Peril, a book published by World Wildlife Fund Canada.

Robert Bateman's Predator Portfolio




Robert Bateman Main Page






Robert Bateman Complete Print Collection A-Z


Wildlife of the North America



Wildlife of the World







Back Yards & Beyond







The Sappi Portfolio










Call Toll-Free
1-800-694-2143





Art & Nature
16887 Hymus Blvd., Kirkland,
Montréal, Québec, Canada
Tel.: 1-514-694-2143; Toll-Free: 1-800-694-2143
E-Mail: info@artandnature.com